Glasgow has been pioneering the perfect pint for over 400 years and the Shilling Brewing Co. is contributing to the next chapter in this story by creating a space where everyone can discover and appreciate beer, straight from the source and brewed inhouse.
Our core range of beers are designed to be enjoyed fresh, just meters from where they are brewed, alongside a host of guest beers sourced from pioneering craft breweries.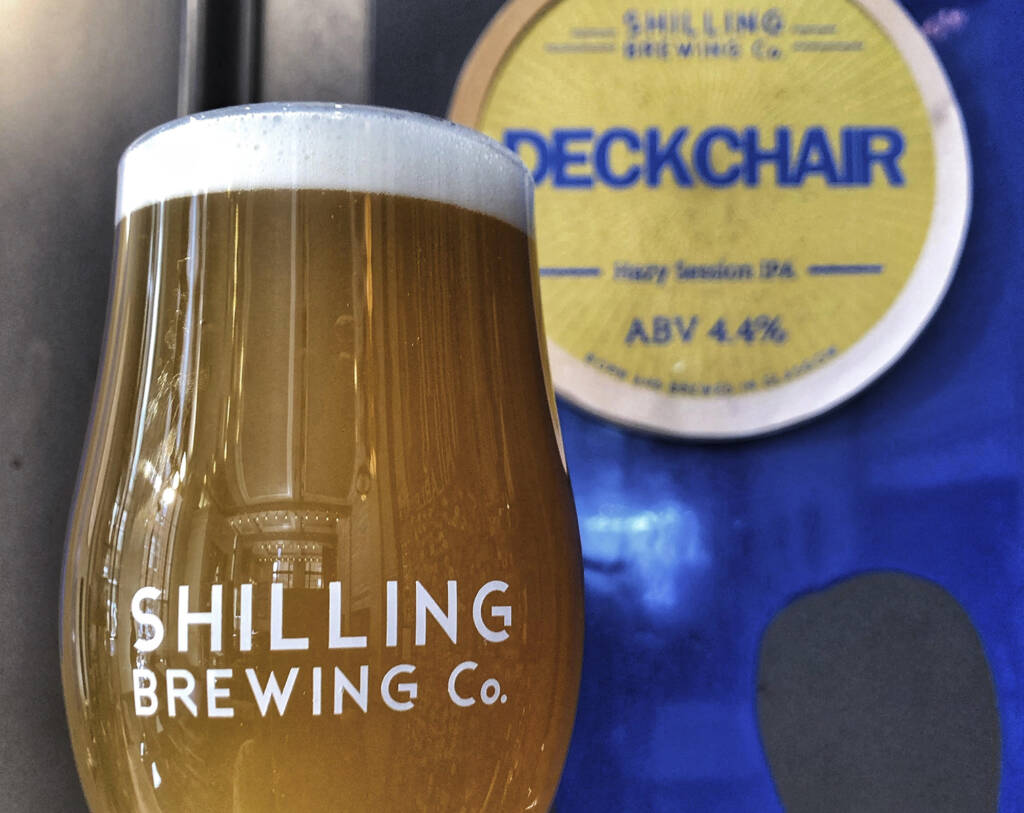 Crushable hazy session IPA. Liberally hopped with Citra, Simcoe, Rakau & Nelson Sauvin delivering tropical, lemon, white grape and gooseberry vibes.
Malts:
Maris Otter, Cara, Flaked Barley
Hops:
Nelson Sauvin, Mosaic, Simcoe, Rakau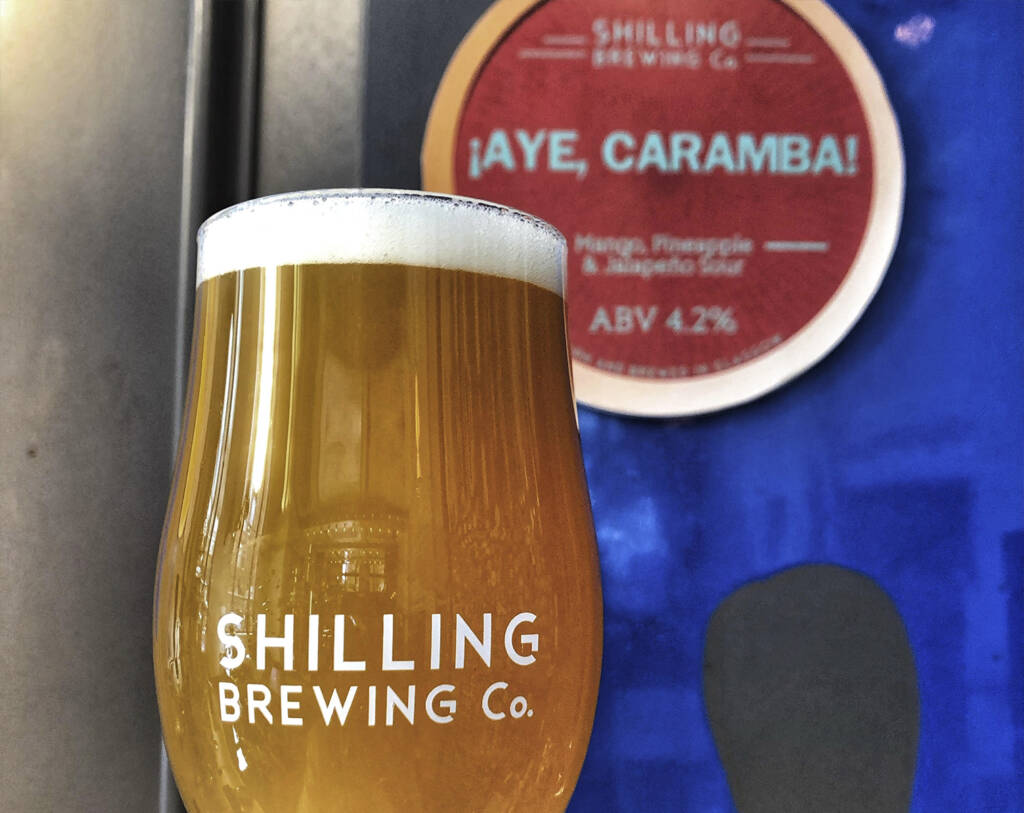 Bursting with mango, jalapeno and pineapple flavours. This mildly spiced Fruited Sour is summer in a glass, and packs more punch than a luchadores.
Malts:
Maris Otter, Cara, Wheat
Hops:
Columbus, Centennial, Waimea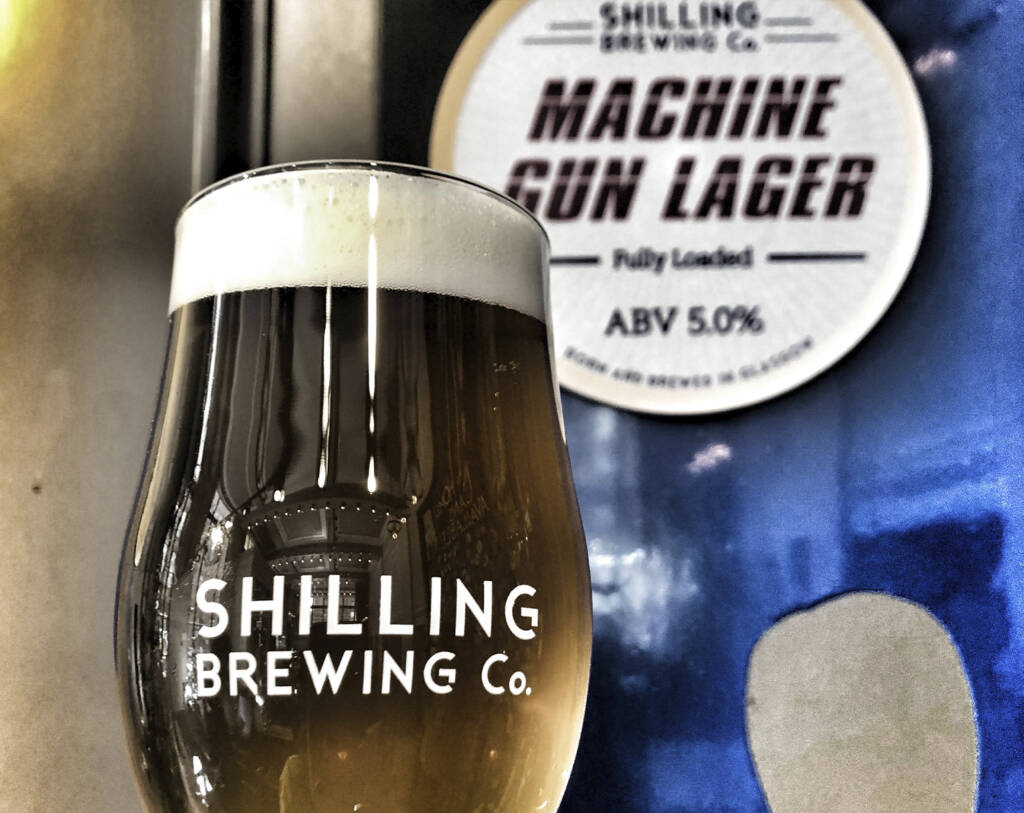 Fire a few rounds of Machine gun Lager into your body – it's fully loaded with Hallertau Mittelfruh & Motueka hops for a fantastic tasting lager.
Malts:
Pilsner Malt, Wheat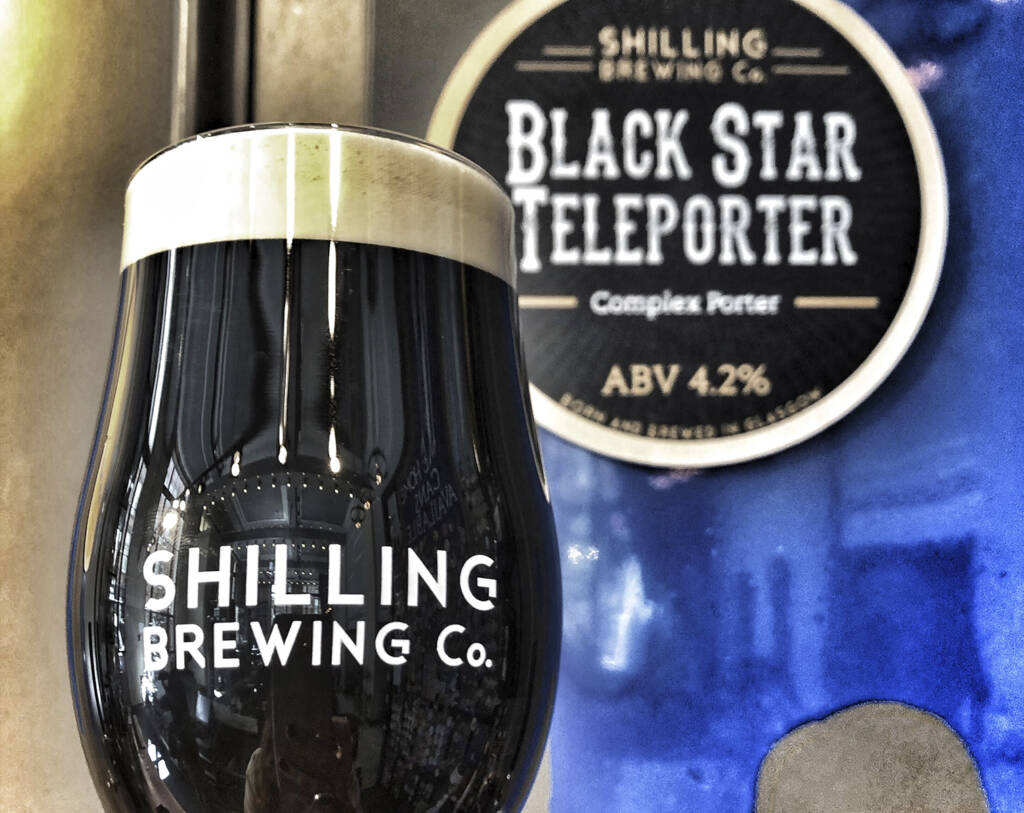 Using the best produce the galaxy has to offer we've made this coconut infused porter. Dry porter full of dark & roasted malts.
Malts:
Maris Otter, Munich, Wheat, Chocolate, Black Malt, Roasted Barley, Oats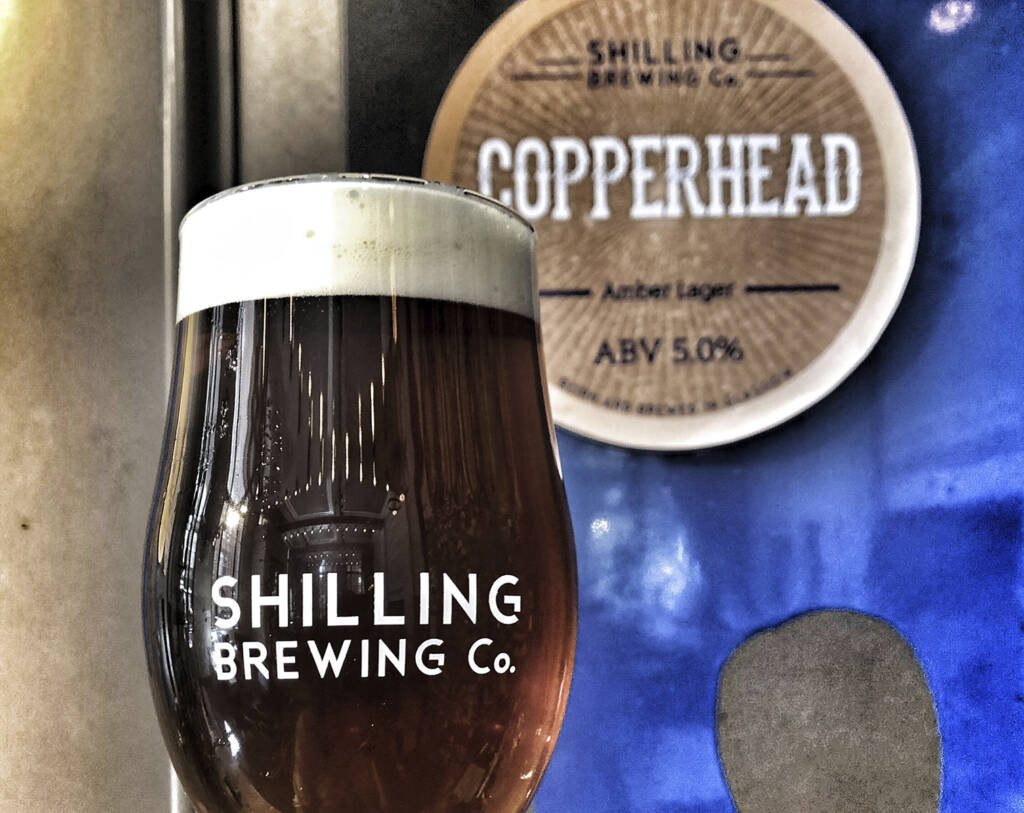 A Weegie take on a Vienna Lager. Kilned malts and grassy hops pour a pint smooth as all Hell.
Malts:
Vienna Malt, Chocolate Malt, Wheat
If you can't decide, ask one of the team about our beer flights and sample 4 different beers at once (served in 1/3 pints) so with over 31,000 combinations, you'll never get bored!
Take your favourite beer away with you! Just ask a member of team to CAN IT!
If you would like to keep up to date with all that's going on at SBCo and join us for our monthly Flight Club events just click below.