Epochal brewery makes beer with a sense of place. Whether through use of local barley, unique house microflora, our special Scottish water, the impact of climate on the ageing process or inspiration drawn from local brewing traditions, Epochal beer is particular to Scotland and to the brewery itself.
All of Epochal's beer is fermented with our house Saccharomyces culture in open fermenters before a long, slow fermentation in wood with our house Brettanomyces strains. This process creates inimitable, complex, delicious flavours which were once common in Scottish beer.
They've teamed up with our guys at Shilling to produce a tap takeover you'll love. Check out the beer bio down below.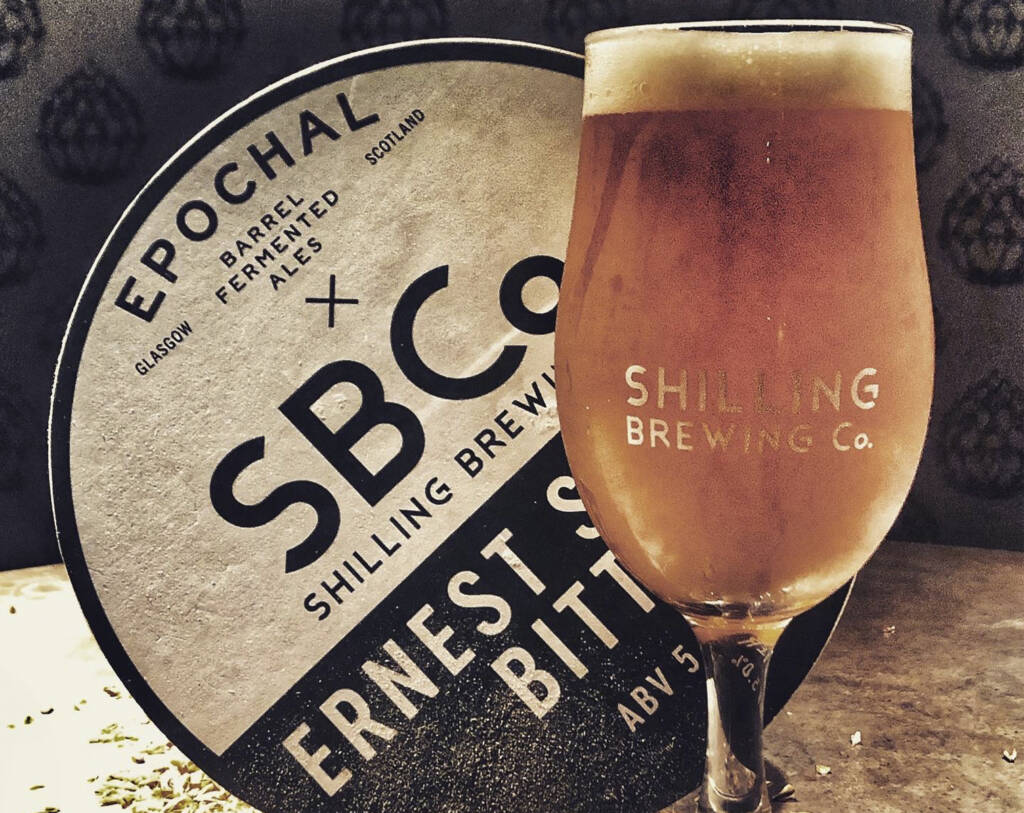 Based on early 20th century Scottish bitter recipes. Fruity English ale train of yeast. Hopped with Earnest, for a fruity passionfruit flavour. A hop variety from the 1920's. Brewed with Marris Otter barley. 
Malts:
Maris Otter, Cara, Barley, Crystal Malt
There's always so much going on at Shilling, from exciting events and colllabs, to immersive private evenings. Take a look at what else is on at Shilling Brewing Co.